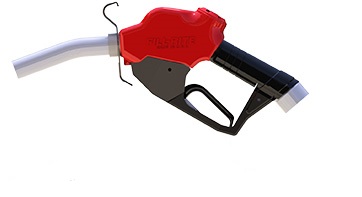 Get Ready for Fill-Rite's New UL Nozzle!
By the end of June 2015, prepare to say goodbye to the N100DAU10 1″ automatic nozzle and get ready for the new UL nozzle from Fill-Rite!

Henrich is proud to introduce the New UL Nozzle Standards by Fill Rite. The new and improved nozzle changes its form, fit and function. It is ideal for a broad range of high flow fueling applications from farm tractors and combines, heavy earth-moving equipment, fleet re-fueling, to above ground storage tanks and portable truck mounted fueling operations.
Compared to the current N100DAU10, there are 3 differences of the new UL nozzle are:
1. A slight bump on the top of the nozzle – it's a pre-pay cap safety feature that prevents the poppet from opening unless there is pressure in the system. The updated nozzle (top) will show a slight bump in the nozzle cover.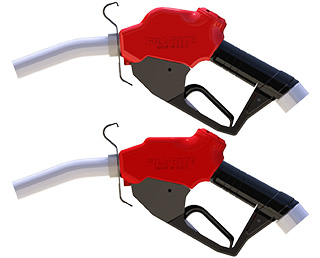 2. A simple, safe design which comes with a new feel – with no pressure in the system, the handle will pull freely with little or no resistance. There is no resistance because the poppet does not open without pressure in the system but everything works fine.
3. New diaphragms – to increase compatibility with a wider range of blended fuels, new elastomers in the wetted areas of the nozzle has been added. The pre-pay cap can be seen on the updated nozzle (right) with the cover removed.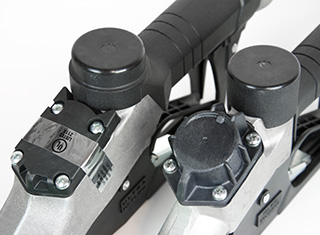 The current green 1″ automatic nozzle (Model N100DAU10) will be discontinued and replaced with the new and improved 1″ automatic nozzle the end of June. The nozzle is compatible with diesel.